Everyday Basics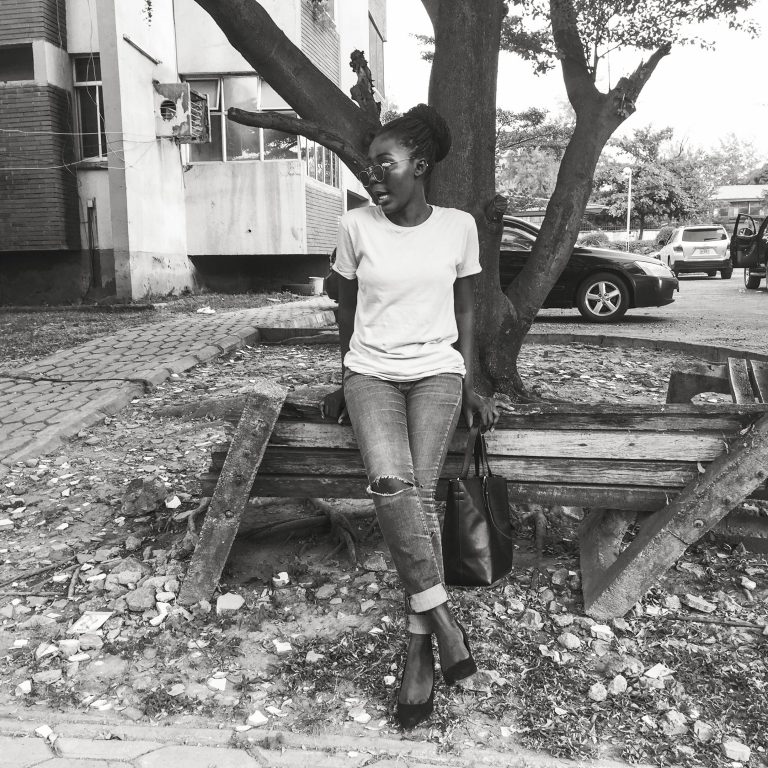 I love to style, sometimes, I think I love it more than designing… it even gets in the way of designing for me, because half way into sketching, i'm thinking of what would work with the peice and how that can be translated in pictures.
But as much as i love to style; sometimes its just really comforting to slip into something simple, not thought out, no hoopla, just your everyday basics and this post is going to show you what i'm really comfortable in and what constitutes basics at least where my closet is concerned.
So every day basics for me include; a pair of jeans (any kind, as long as they are jeans), a slightly oversized t-shirt (especially because of the Abuja heat, you definitely don't want any fabric sticking to your skin) and a pair of heels (4 inches and above and sometimes below).